TikTok has been around for a while now, since September 2016, and has quickly become a major global application, eager to challenge Instagram and Snapchat in the minds of youngsters. Especially after buying Musical.ly and merging it with the former. And of course, an app of this caliber welcomes many newcomers every day.
So, we approach this article as a sort of first steps for those who decide to download Tik Tok, either on iOS or Android, and create their first account. First steps to learn how to find new users, subscribe to the hashtags that interest you most and, in general, to fill your application with videos relevant to them, beyond those recommended by the app itself, which often do not match our tastes. Let's go there.
Adding our friends to TikTok
As with any good social network, we can take our first steps in trying to follow strangers who post content that interests us or go straight to the safe side and add our friends. Social networks feed a lot on the contact list of our phone and other social networks, and TikTok is no exception, so we're going to show you a few ways to fatten up our contact list in TikTok with our closest people.
First, go to the bottom TikTok icon bar and click on the rightmost icon, a picture of a doll that leads to your profile. There, above our picture, we see another drawing of a doll and a "+" symbol.
That's where we click to find our friends, and we can do it by looking for their name directly (and then filtering among the results shown) or by using three methods: invite them, search them from our contacts or use the Facebok address book. There are no more options at the moment, neither Twitter nor WhatsApp nor anything else like that.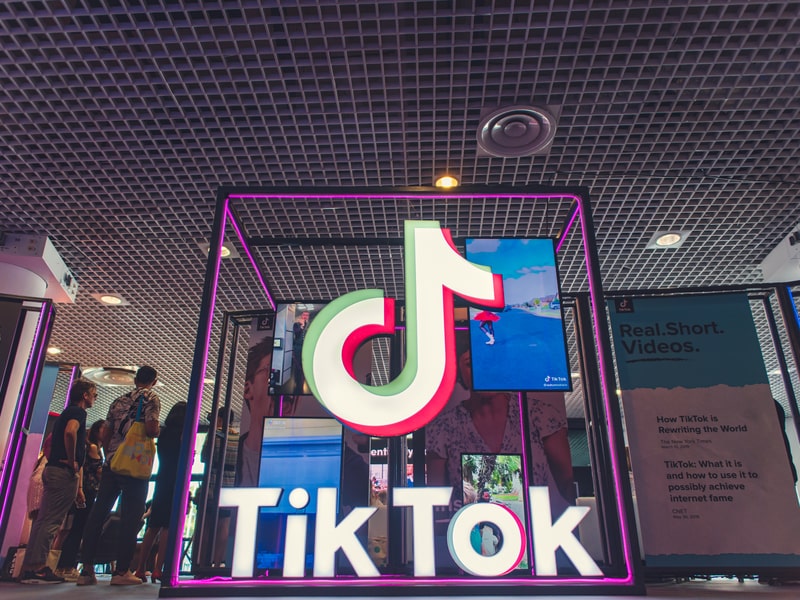 If we click on the first option, "Invite friends", TikTok will offer us several options. The first one is to send an invitation code through the most common apps like WhatsApp, Facebook, Facebook Messenger, SMS and so on. We can also create a code in the form of a link to attach it later to any message we can think of, wherever we can think of it. Under this option, TikTok will show our mobile contact list (after authorization) to send the invitation directly to them.
The second option is "Search Contacts". Again, by asking for authorization to access our contact list, TikTok will show us directly which of our contacts already have a TikTok account, and we can follow them from that same list. There will be a red "Follow" button next to each contact with an account that we don't follow yet. It's that simple.
Finally, TikTok offers us to search our Facebook contacts for authorization to access the account. If we choose to give you the authorization, you will repeat the process from before but with our Facebook contacts instead of our phone contacts. A new red "Follow" button will appear next to each one and we can start following them in TikTok.
Adding friends from QR codes
It may seem like a somewhat old-fashioned method but there are many social networks that have a system of generating QR codes to find and follow other users.
Simply generate this code and pass it to one of our contacts, or publish it on another social network, or directly show it on the screen of our mobile phone and someone else can scan it and access our profile.
TikTok calls them "TikCodes" and creating them is very easy. Just go to your profile, click on the three vertical dots at the top right of the screen and go to Privacy and Settings. Once inside, we access TikCode (the fourth option in the first section, Account). There we have our own, which we can show directly or save as an image to share later. And from that same section we can scan other codes.
To scan codes, we only have to click on "Scan" and a camera mini-application will open so we can center the code of the other user and that's it, profile located. And if someone has sent us the code through mail or any messaging app, just save them in the phone and click on "Album" to our gallery and locate the image that our contact has sent us. It's as simple as it gets.
Follow their page to know more where to  buy tiktok likes.